Essie Jain- We Made This Ourselves
Feb. 13, 2007 on Ba Da Bing
I'm completely relaxed, sipping my tea and it's clear that nothing could be more suitable for my mood than this little British singer, Ms. Essie Jain. Not only is she the cutest thing ever, but she put together quite the debut album...which I will share my thoughts about with you now.
Everything about this album seems so simple and minimal. The piano, violin and guitar are almost silent. The songs even have one word titles which give each track unmeasurable definition. The melodies are beautiful, but they gracefully dance around Jain's voice, giving the listener an opportunity to really tune into her soul.
The album feels so pure and personal because the vocals are so clean and clear. It's a pretty rare gift when an artist can leave you with so much, in so little words. Much like track 7, "Give", in just two small verses Jain sends such a beautiful message: "I forgot to tell you that despite it all, I'm hear to continue/ That despite it all, I know what you've gone through/ And I give, and you give me/ And you give me all your time/ All your time. V2- If you ask me, I've no reason left to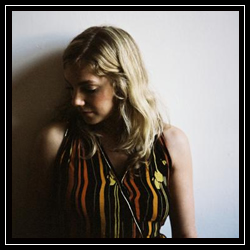 doubt that it's worth it/ That despite it all, it maybe was perfect/ And you give me/ And you give me all your time, All your time."
You can choose to listen to this album while you're relaxing or trying to concentrate on something else, but it's also one that can be very heartfelt when the lyrics are paid attention to. I feel as though all the tracks are very listenable and worthwhile. The album flows from track to track with ease that allows it to be appreciated fully.
I give this album 2 thumbs up for such pretty sounding vocals, and it's unbelievable ability to move me with it's simplicity. Definitely hope to hear more from this artist.